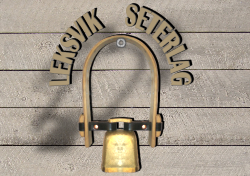 Welcome to Seterbygda.no!
Leksvik seterlag welcomes you to our website, and to seterbygda in the heart of Trøndelag and Norway!
Leksvik seterlag consists of 9 mountain farms. Four of them are open for visitors this summer. On our website you can read about and take a look at pictures from the mountain farms. You will find a list of activities for each mountain farm during the summer season, read news concerning the farms, as well as the history of mountain farming.
In 2018 you may visit these mountain farms
Rokhaugsetran (June 4 – July 1)
Mevassetran (June 30 – July 29)
Tronstadsetran (July 4 – July 31)
Almåsbakksetran (July 8 – August 5)
Events summer 2018
July 12 – Kuskitbingo on Almåsbakksetran
July 26 – Kuskitbingo on Almåsbaksetran